Western New York Southtowns Scenic Byway
The Heart of the Buffalo Southtowns
Ashford • Aurora • Boston • Colden • Concord • East Aurora
Ellicottville • Orchard Park • Springville
To promote economic development and community pride through the thoughtful stewardship of the natural, scenic, cultural, historic, and recreational resources of the byway region.
Situated southeast of metropolitan Buffalo, the Western New York Southtowns are graced with a series of highways brought together under the banner of the Western New York Southtowns Scenic Byway. The Byway unites Erie and Cattaraugus Counties, and numerous towns and villages, into a regional attraction for tourists and the citizens of the area.

The Byway forms a 108-mile scenic loop that runs from the towns of Orchard Park and Aurora south through Boston, Colden, and Concord, through Ashford down to Ellicottville, and terminating at the southern Ellicottville town line.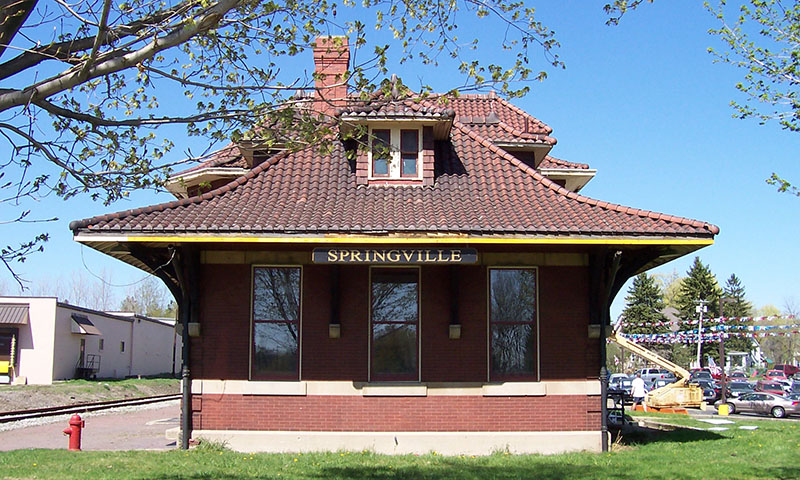 Routes US 219, NY 240, and NY 242 guide the traveler through the foothills of the Allegheny Mountains. A drive in the Northern section of the byway reveals scenic attractions that include: the Sinking Ponds Archaeological site, Chestnut Ridge Park, Sprague Brook Park, and Knox Farm State Park.
Historical revelations abound and a visit to Orchard Park's Railroad Depot, the Johnson-Jolls House, and Quaker Meetinghouse are a must. The Village of East Aurora welcomes everyone to the renowned Roycroft Campus. Stops in Colden and Boston allow the traveler to enjoy fall's splendor and winter's sporting adventures. The Village of Springville and the town of Concord are in the center of the newly expanded byway. They beckon you to visit Scoby Dam which boasts superb trout fishing, camping at Sprague Brook, and a vibrant village shopping and dining experience.
The Byway's expansion to Cattaraugus County completes its goal to be the Heart of the Southtowns. Upon crossing Cattaraugus Creek, you enter the town of Ashford, founded in 1824 by a Revolutionary War veteran. Driving south on NY 240 takes you to the Hamlet of West Valley, and soon a junction with NY 242. This route coincides with early 19th-century railroad development to service the burgeoning economies of the WNY Southtowns. US 219 provides the western border of the Byway in Cattaraugus County. One of the main attractions is the Griffis Sculpture Park, where steel sculptures have been continuously installed on a 450-acre park since the early 1960s.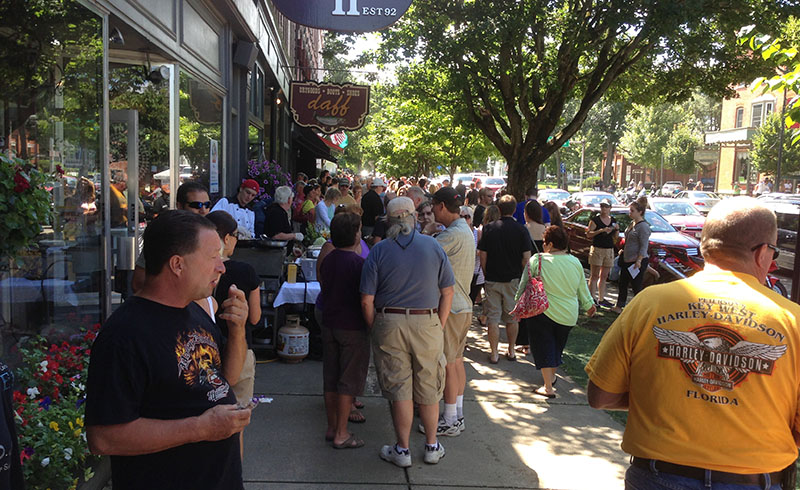 As we continue our journey, we reach Ellicottville. The community is a year-round experience. Its ski slopes attract visitors from the entire northeast region, and its summer and fall festivals attract hundreds of thousands of people. Upon entering the village, the traveler is greeted with unique shopping choices and a place that is full of history and historically significant buildings, including a building known as the Market Place. It was built in 1885 by a Civil War officer who served under General Sherman in numerous conflicts, including Chancellorsville.
The Western New York Southtowns Scenic Byway, Inc. is a 501(c)(3) Corporation registered with the IRS as a nonprofit corporation. Contributions are deductible under section 170 of the Federal Tax Code. Its EIN is 26-4497213.